About us


---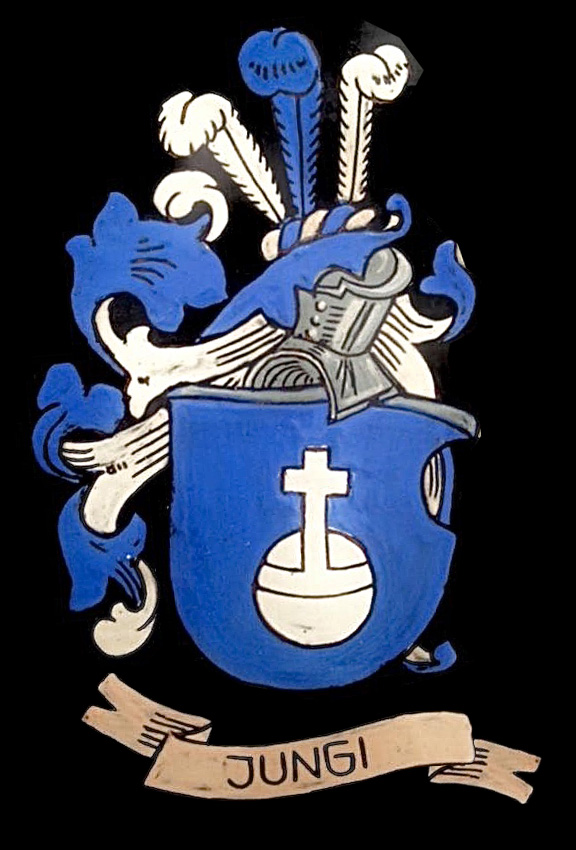 The Official Family Crest - JUNGI
For more than 30 years Galerie Jungi has represented the most exclusive Art Deco objects and visual arts in Zurich.
With a superb location in the heart of the city, next to the world-famous restaurant and Kronenhalle bar. Galerie Jungi houses the art of well-known artists from the 1920s to the 1940s.
Collectors and lovers of the extravagant Art Déco epoch will encounter, among others, carefully selected and rare objects by D.H. Chiparus, Roland Paris, J.E. Ruhlmann, Jules Leleu, Francis Picabia, Joan Miro and Paul Jouve, as well as Chandeliers by Lalique Genet et Michon etc. The gallery not only offers a wide range of exclusive Art Deco collections, but also produces Art Déco interiors of the highest quality on request.
The owner himself, Rudolf Jungi, collects the unique and fragile objects directly from Europe.
Seit mehr als 30 Jahren repräsentiert die Galerie Rudolf Jungi die exklusivsten Art Deco-Objekte und bildende Kunst in Zürich.
Mit ihrer hervorragenden Lage im Herzen der Stadt, neben dem weltberühmten Restaurant und der Bar "Kronenhalle", beherbergt die Galerie Jungi die Kunst bekannter Künstler aus den 1920er bis 1940er Jahren.
Sammler und Liebhaber der extravaganten Art Déco-Epoche werden unter anderem auf sorgfältig ausgewählte und seltene Objekte von D. H. Chiparus, Roland Paris, J. E. Ruhlmann, Jules Leleu, Francis Picabia, Joan Miro und Paul Jouve stoßen, sowie wie Leuchter von Lalique, Genet et Michon etc. Die Galerie bietet nicht nur eine breite Palette exklusiver Art Déco-Kollektionen, sondern fertigt auf Wunsch auch Art Déco-Interieurs in höchster Qualität.
Der Besitzer selbst, Rudolf Jungi, sammelt die einzigartigen und fragilen Objekte direkt aus Europa.